Natural Supplements
Taking natural supplements daily is a key part of your wellness alignment & workout program. Now you can get the same benefits world-class athletes have enjoyed for decades with Revitalyze Custom Cellular Nutrition and Humanity Upgrade Digi Pills.
Customized
Supplement is precision-crafted based on the results from your hair analysis.
Plant-Based
Completely whole food, plant-based with proven health benefits.
Organic
Ingredients include organic superfoods that heal on a cellular level.
Improved Performance
Enjoy the same benefits as a world-class athlete.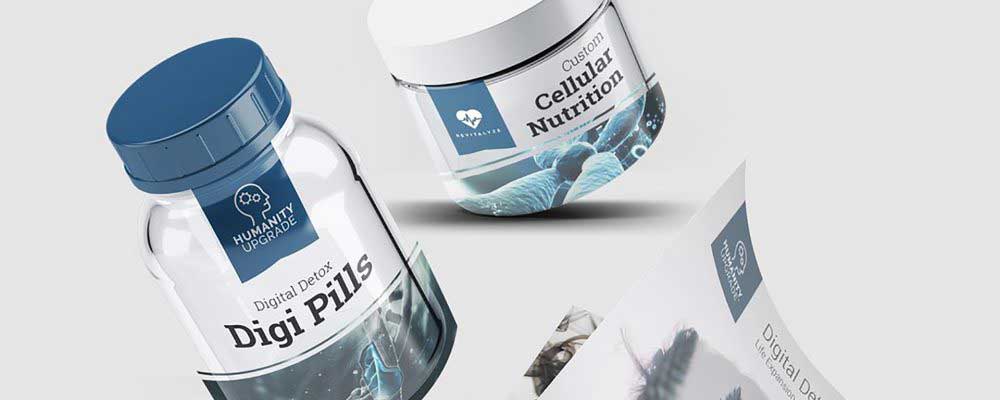 Benefits
The Revitalyze family of nutritional products is expertly designed to combat toxicity in the digital age. Our whole food, plant-based inventory is combined with advanced epigenetic technologies to deliver nutrients that are specifically created for you. Promotes cellular rejuvenation and DNA Vitalization for optimal health.